Working With Us
1
Accelerated Learning Program: From day one, you will start your accelerated learning process at Céntrico with more than 5 different certifications and 14 classes in digital marketing elements.
Leadership Development
2
You will be part of our 12-session leadership training program where you will learn negotiation, decision making, strategy execution, and people management.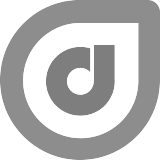 Positions
Digital Marketing Strategist
As a Strategist, you will work on projects according to the needs of our clients, as well as your own strengths and interests. Some of the areas in which our Strategists excel are:
Management of social media campaigns
Digital marketing strategy
Inbound marketing
Management and optimization of digital advertising budget
Digital customer-growth strategies
Demand generation and Growth Hacking
Data analytics
Client Experience and Customer Success
Who are we looking for?
We look for leaders who can flourish in the midst of uncertainty and complexity. If you like to solve complex problems with creativity and analytic thought, apply!
Key competencies:
Agility: I move quickly and adjust strategies to achieve ambitious goals
Intellectual curiosity: I search for fresh ways and new methodologies to change the status quo.
Analytical: I feel comfortable using numbers to make decisions. I feel comfortable expressing ideas in writing.
Execution: I have the power to make things happen and am oriented towards action and deep analysis.
Humility: I recognize that I do not know everything and I am willing to learn from others and from my failures.
Empathetic: I understand people and I care about their feelings.
Key capabilities:
Organization: I have my own method of planning, organizing, prioritizing and following up on my tasks.
Time Management: use my time intentionally to optimize productivity.
Communication: I find it easy to organize and systematize complex information to communicate clearly with others.
Attention to detail: I am pleased to pay attention to detail in every aspect of my work.
Research: I search for information, tools and data to have better results in my work and for my clients.
Some of the areas in which our Adwords Specialists excel are:
Pay per click advertising (PPC)
Google Analytics
Google Ads campaigns
Facebook and LinkedIn Ad campaigns
Search advertising
Management and optimization of advertising budget
Who are we looking for?
We are looking for someone with strong analytic skills. This position will build on your passion for numbers and data, and you will become a specialist in Pay-Per-Click advertising with Google Ads.
You will plan and optimize the effectiveness of Google Ads and other digital marketing campaigns. You will manage accounts for our Small Business clientes, helping them find the best spot in the ocean to fish for customers. You will also work with your clients to define what is the right bait - ads - to attract customers to their business. You understand that the cost of the service must bring in more leads for the client than the campaigns and service cost.
Key responsibilities:
Create and plan a variety of PPC campaigns across a range of digital channels
Oversee existing campaigns and make recommendations on how to optimize them
Analyze trends and make data-driven decisions
Write engaging copies for adverts and/or proof-read
Make creative suggestions for advert templates
Account management of clients
Relationship building and business development
Produce detailed analysis and reports of campaigns
Present data and reports to a range of audiences
Business Development Specialist
Céntrico Digital is looking for a business development professional to build our client prospects and sales pipeline together with our team. This is a new position being created within the company to streamline our growing portfolio of primarily international clients.
Objectives and responsibilities:
Build a stable pipeline of sales leads through direct client interaction
Create and implement a marketing and sales strategy
Create and implement Inbound marketing strategy
Manage and nurture pipeline of prospects
Write proposals, communicate relevant content topics to team for production
Define ideal customers by segment
Understand People's Buying Patterns and Trends
Determines and implements quarterly sales goals and develop action plans
Fast-learner, can develop in-depth knowledge of the agency business
Understands strategies to help them build trust with a buyer and move the person through the sales cycle through education and qualification.
Consultative, not transactional, selling
Find leads, set initial meetings, run pitches
Acute attention to detail
Works with CEO to close deals
Define ideal client profile
Provide feedback on team to improve marketing and sales materials, pricing, or other
Who are we looking for?
At Céntrico Digital we hire talent, not knowledge. We believe that knowledge can be learned on the job. Therefore, previous experience or studies in marketing are not a requirement. That said, we are looking for someone with the following leadership abilities:
Asks great questions and listens intently
Develops strong relationships
Highly trustworthy, inspires connection and confidence
Empathetic, sincere and curious
Sets realistic expectations with clients
Finds fulfillment from supporting a team
Digital Marketing Intern
You have high standards and are eager to discover your passion. You´re curious to learn more about digital marketing, technology, and how to use social media for business.
Writing, planning, and programming social media content
Basic design and editing in PhotoShop
Design templates for landing pages in Hubspot and Salesforce
Review and optimize keywords for Google searches
LinkedIn and Facebook campaign management
Programming and creating content for email campaigns on Hubspot and Pardot
Creating landing pages based on templates in CRMs
Writing blogs based on existing content in the technology industry
Keyword research