4. A.B.G. Always Be Growing.
When you work at Centrico Digital, you should always be growing, earning, and learning. We define growth as a) professional, b) personal, and c) financial. Allow me to explain.
a) Professional Growth
Professional Growth does not only mean accumulating titles but also accumulating stories and responsibilities. For example, one important difference between a junior team member and a senior team member is their ability to navigate ambiguity and complexity. A senior team member is expected to cut through the fog to find the solutions to problems we may have never seen before. Senior team members are expected to take on big problems, even when they lack perfect information, and to be responsible for their outcomes. Senior people are action-oriented and understand that it's better to make fast decisions than correct decisions (since the act of making decisions leads to learning). Ultimately, exemplifying those behaviors leads to material changes in the business.
For example, our strategists Ana, David, and Esteban inherited a team whose growth had declined. Despite representing the company's longest-serving clients, their business was struggling. The three of them decided to change the team's focus, end relationships with loyal but stagnant clients, and bet on a new growth strategy. Within a quarter of their new focus, the team was growing again at a record pace.
Another part of professional growth is figuring out your personal strengths and how you can harness those strengths to help grow our company. Allow me to give some examples: Esteban V. worked with full-service clients when he had an idea for a team that would provide low-cost and high-margin services. Esteban proposed the idea, despite the fact the company had decided not to work on smaller accounts a couple of years earlier. Three years later, Esteban's team is thriving.
Here's another example: Miguel joined as a strategist for our education team. When COVID-19 hit and the team lost its clients, the company decided to move from a services business to a platform business. Seeing the need for someone highly specialized in product development, Miguel took a course and started leading the development of the platform. Soon he was able to begin transitioning away from client work in order to focus 100% on product development.
Caroline had an interest in focusing on purpose-driven organizations and now her team works to transfer marketing knowledge and best practices from highly sophisticated organizations to NGOs and BCorps.
Jessica was a temporary hire and is now the CEO of a subsidiary company.
Sisa started as a strategy intern and quickly showed her creative skills. She and Lili were then assigned the task of developing a case study for a new digital PR service offering.
Having highlighted these examples, success in CD requires that new team members show an aptitude for the core work we do. In addition, although we allow ourselves to constantly innovate, we make sure not to lose the focus of our core business. We have limited mental and emotional bandwidth for new projects, and we have a lot of room to innovate in how we deliver our work today. Nonetheless, Centrico Digital looks to identify each person's strengths and interests in order to apply those unique talents and passions to our growth.
Finally, we do not expect you to work at Centrico Digital forever. We aim to prepare everyone for their next professional experience, primarily by providing opportunities to grow. We do not believe our team members are indebted to us or owe us anything. When team members at CD receive new job opportunities, we're happy for them. For some people, their growth runway in the company is infinite and they can stay for the long term. For others, they reach a certain level and it makes sense for everyone that they move on and find new opportunities. Regardless of what your future holds, our goal is that you come out of your Centrico Digital experience with opportunities and options you didn't have before.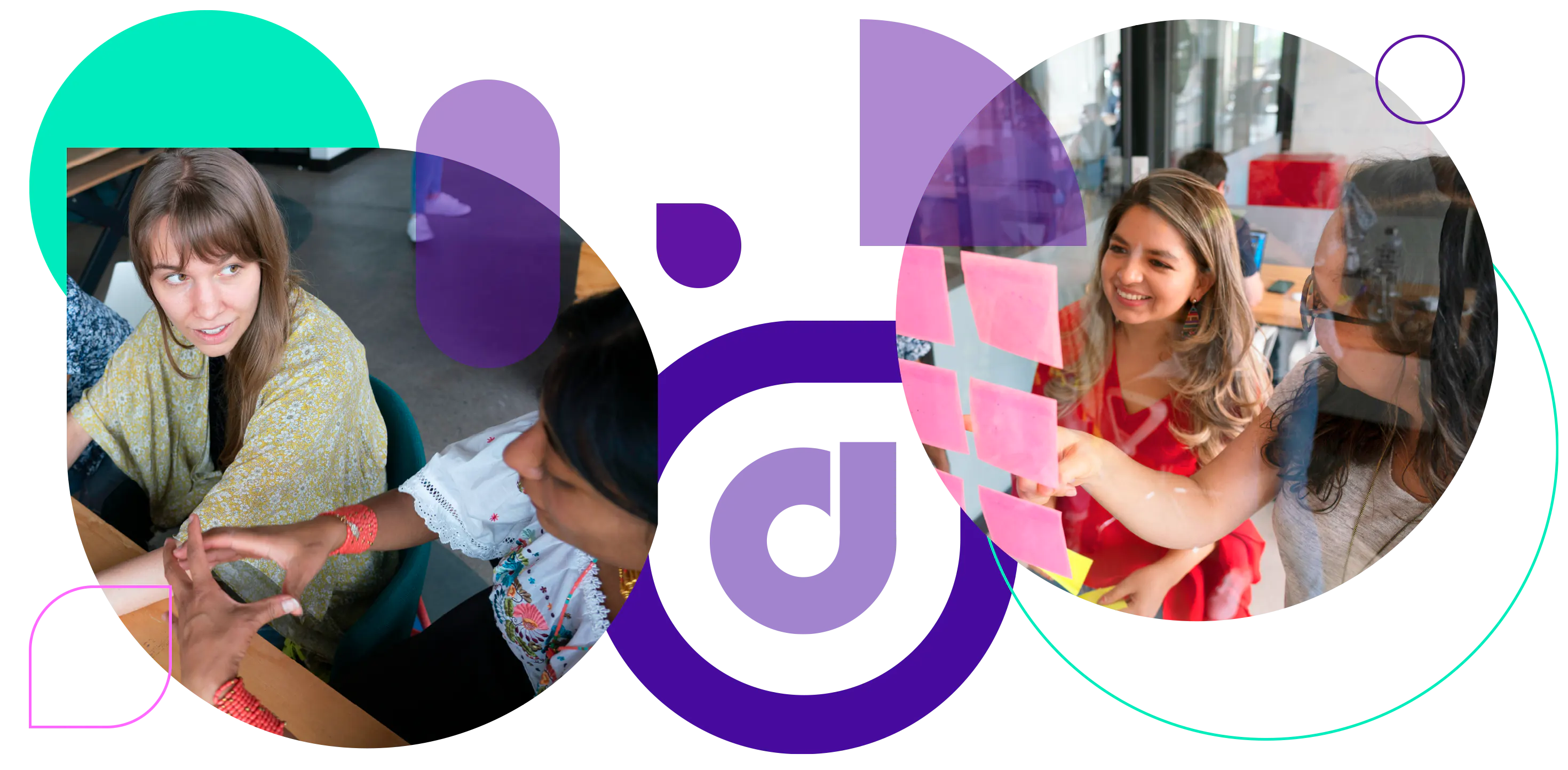 b) Personal Growth
There comes a point in everyone's career when their future success is both enabled and limited by their self-knowledge. First and foremost, nothing sabotages a career more than one's own insecurities. In CD we like to say that if you don't deal with your demons, you force everyone else to deal with them on a regular basis. Everyone has insecurities, and though we do well to listen to them and try to understand their origin, we do not have to allow them to control our words and actions. We see them, name them, and move on.
Furthermore, many of us are held back by self-limiting beliefs, or ideas we have internalized that are not necessarily true, but that we consider true. "I'm no good at analytical thinking" might be a self-limiting belief passed on to us from past experiences. Requiring a lot of validation from others is another self-limiting belief because we can't sustain our own self-worth without first having it reflected back to us by others. If we are to advance in our careers, we need to learn what it means to convert self-love and self-value into daily practices. Everyone is on their own journey to self-discovery: Centrico Digital makes no guarantee that your time with us will bring enlightenment, but we'll definitely try to help by providing a vocabulary and a safe space to discuss your personal growth. It is then up to you to decide what you do with it.
c) Financial Growth
In 2020, everyone who had joined the company in 2019 received a raise. Your compensation should be a constant topic of conversation with your manager. You should state clearly what your goals are, and your manager should tell you what value you need to add, and what goals you, the team, and the business needs to achieve, to allow you to reach your goals. Money should not be a stigmatized topic, nor should anyone feel bad for having financial goals. What's important to remember is that the amount of money you earn is not a reflection of your value as a person; rather, the amount you earn is a reflection of the value you add to the business. Everyone can add more value, and therefore everyone can earn more. As a medium-sized business, when you are no longer a junior member of the team, the value you add should probably be reflected in the top-line and/or bottom-line growth of your team and the business.
At Centrico Digital, we do not look to hire people we believe can "do the job". We look for people who can grow into future leaders of the company. We want candidates who have strengths we don't currently have. When you're applying, it's always a good idea to emphasize your past growth and changes in order to provide insight into how you might grow and change with us in the future.