about céntrico digital design
Ordinary is a choice.
Extraordinary is also a choice.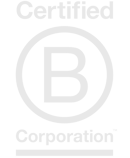 Veris Black Fridays

Digital Ads

La Belleza de lo Nuestro

Design and Photography

Paul Silva Coaching

Branding

Campaing Veris

Digital Ads

How to Galapagos (Metropolitan Touring)

Web & Branding

Tecniseguros

Social Media Content

JOBSITY

Ebook & Print Design

Unifranz Seguro Estudiantil

Digital Ads

Notebook Tracklink

Print Design
FILL OUT THE FORM AND WE'LL BE IN TOUCH SOON!